ESG Management
ESG Management
Recomfirming of materiality assessment
In order to achieve the Nippon Express Group's long-term vision of becoming a logistics company with a strong presence in the global market, we have reviewed our materiality initiatives for 2021 In addition to the perspective of providing value to stakeholders, which is the same as the perspective of key issues that we have previously communicated, we have evaluated the issues from the perspective of priority in business terms to make them consistent with the management plan.
*Please see the Integrated Report for detailed information on the materiality initiatives identification process.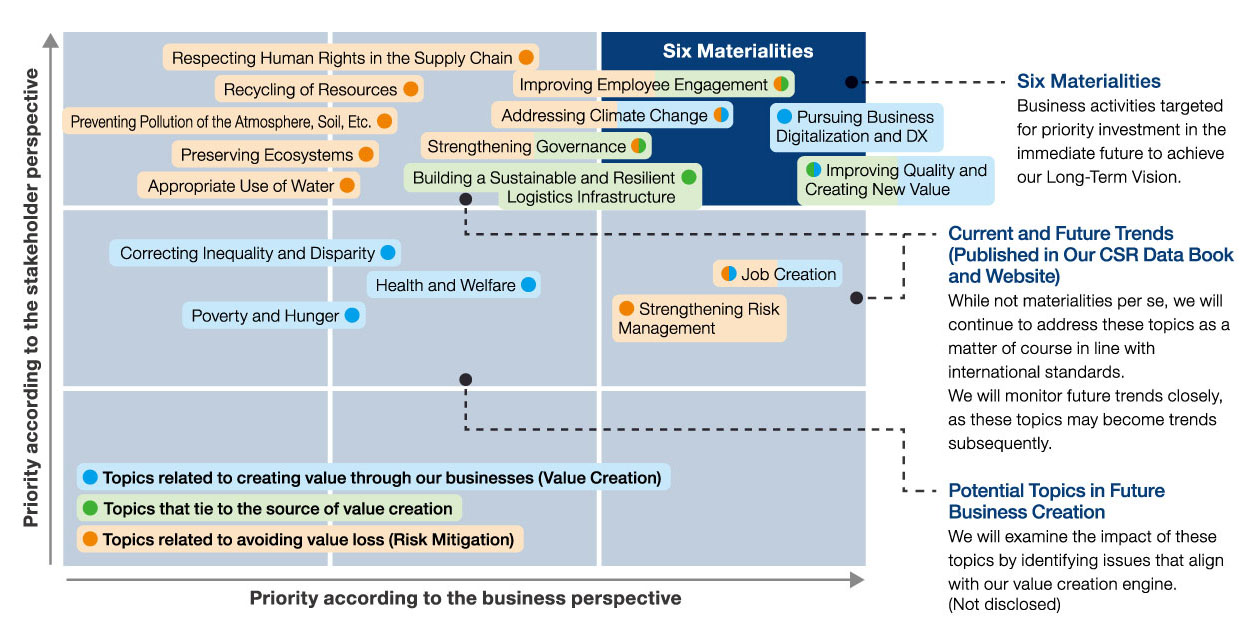 Main ESG Issues
In this CSR Data Book, the Nippon Express Group's initiatives, including the main ESG issues identified in the above materiality assessment, are described separately for each ESG.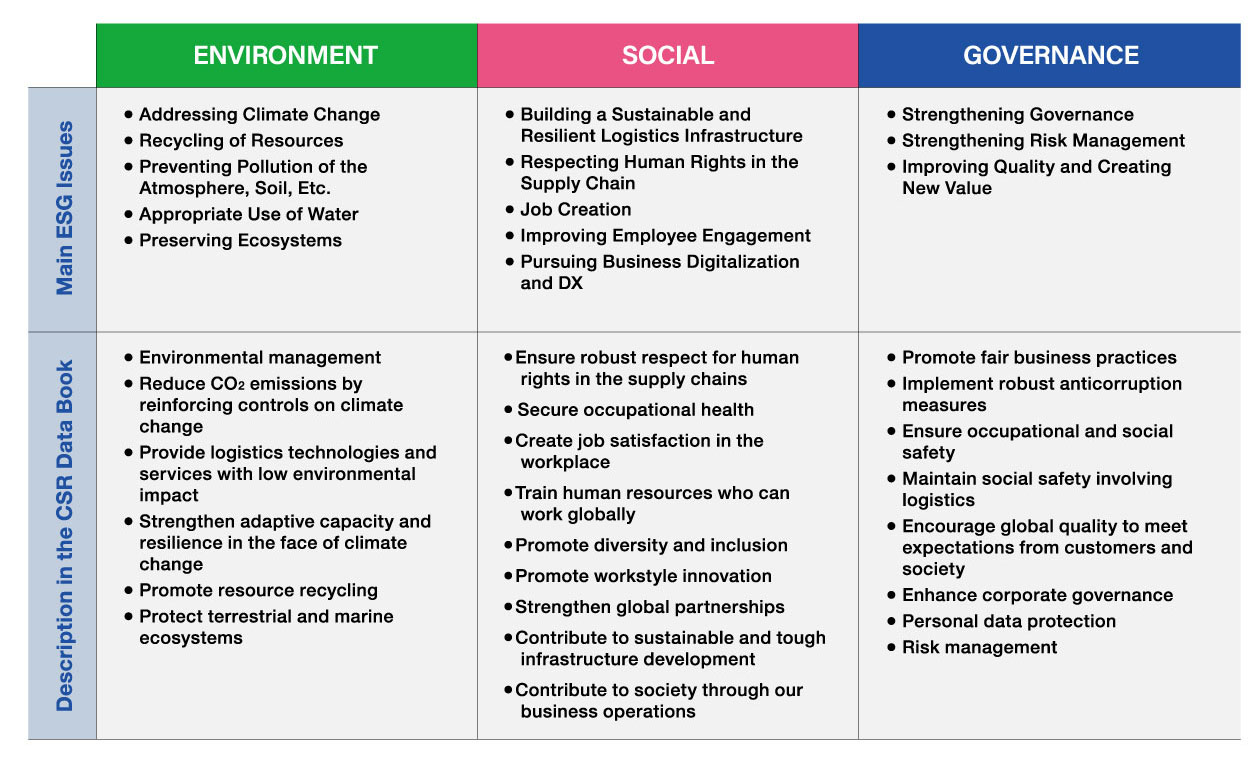 Engagement with Main Stakeholders
The Nippon Express Group believes that it is vitally important to engage in two-way communication with a diverse range of stakeholders in order to best respond to their expectations and concerns.