Nippon Express Co., Ltd., was established in 1937, and it has developed to become a provider of a comprehensive range of logistics and moving services backed by the world's largest global logistics network, well-trained personnel, and sophisticated IT systems. We are not only Japan's leading logistics and transportation company, but have also expanded our operations around the globe and today provide a wide ranging and balanced offering of land, sea, and air transport services, tailor-made to best suit our clients' everyday needs.
Over the years, we have earned a top-quality international reputation for the safety and quality of our services, and, in addition to transporting a wide range of cargo, we have been selected for transporting some of the world's priceless artworks, including the Venus de Milo.
We operate worldwide.
Our global network which we have built up spans cities in countries/regions, and our nearly personnel overseas and employees in Japan are committed to supporting our customers' logistics needs and business processes.
Region Information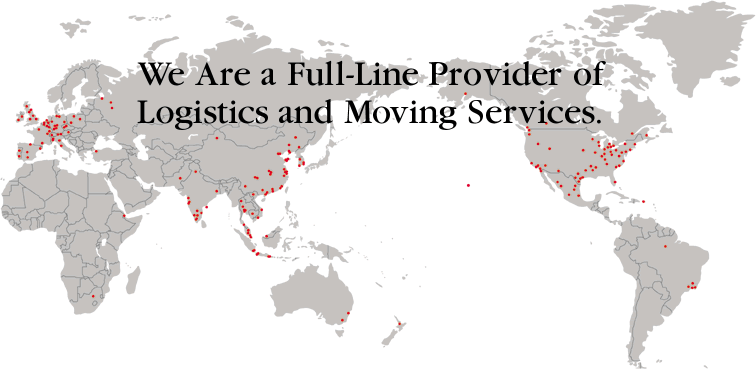 Our information systems span the globe.
Our world-class IT systems offer comprehensive support, ranging from freight information to accounting systems, for our global network, which is the largest in the world. These systems enable us to offer speedy and highly transparent supply chain management services that are optimized to customer needs, and our strategic logistics services contribute to bringing new value to our customers.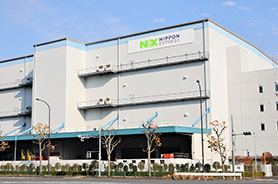 Our staff are trained to have a global perspective.
Our Company slogan is "We Find the Way".
NX Group bring customers' possibilities to reality. There are often many solutions, but only one way is the way. We use our determination to find the best way to overcome hurdles and take our customers across the finish line.
We meet international standards for quality, security, and eco-friendliness.
Nippon Express is committed to meeting the standards for globally recognized quality, security, and environmental certifications and seeks to be a leader in the global logistics industry by obtaining certifications for its locations worldwide. Our environmental initiatives include adopting measures to reduce the environmental effects of our activities, including reducing CO2 emissions and promoting the development of the recycling society.