Logistics base in Indonesia
Warehouse near industrial area around Jakarta
Indonesia continues to see an increase in personal consumption, with a number of overseas companies expanding.
Nippon Express offers several bases near the port, and an industrial park area that extends east along the expressway from the capital Jakarta, where many Japanese companies and other companies gather around.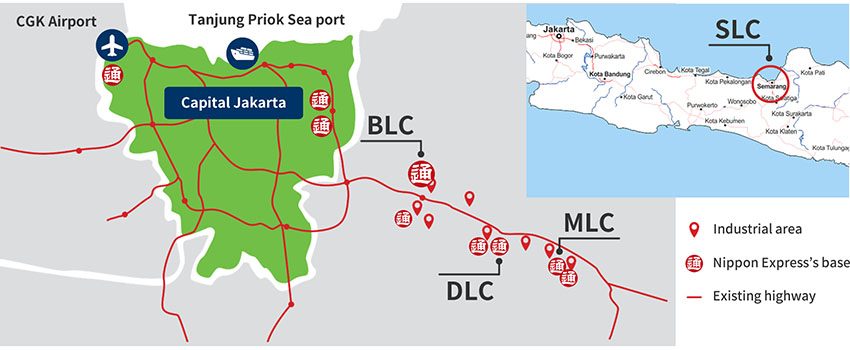 Bekasi Logistics center(BLC) 2019/03 OPEN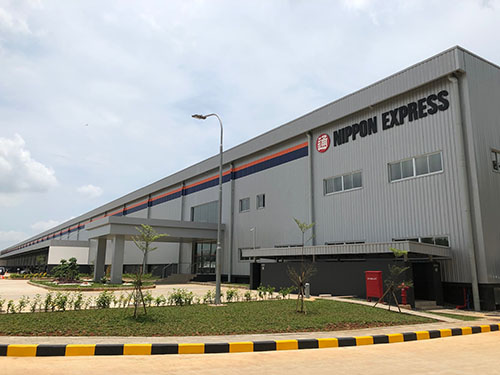 | | |
| --- | --- |
| AREA | Cibitung |
| SIZE | 45,800 m2 |
・Jakarta metropolitan area, adjacent to MM2100 industrial park
・A warehouse that can sell multiple products ranging from automotive to FMCG, food, and medical products by installing a temperature control section.
・Space expandability is also sufficient and can be adjusted to suit your business expansion.
・Located at the junction of the new expressway, it is located at the center of access to urban and harbor areas.
Deltamas Logistics center(DLC)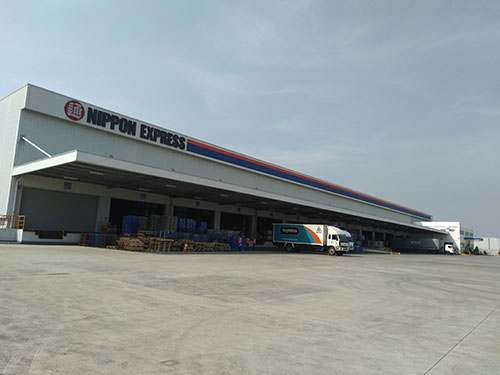 ・Warehouses is located in the center of various Manufacturer in the GIIC industrial park.
・We have extensive experience in handling auto parts.
Mitra Karawang Logistics center(MLC)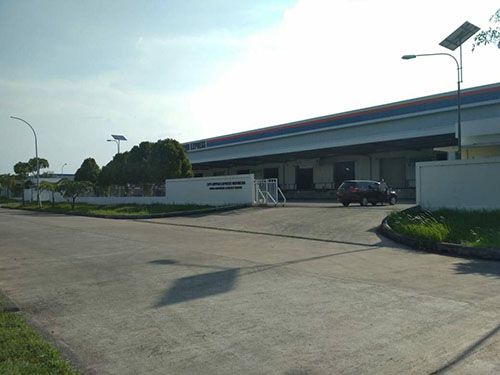 | | |
| --- | --- |
| AREA | MITRA Karawang |
| SIZE | 5,696 m2 |
・Much experience in handling various parts such as automobile parts and general products.
・Utilizing racks and WMS, we can quickly respond to warehouse and delivery needs
Semarang Logistics center(SLC)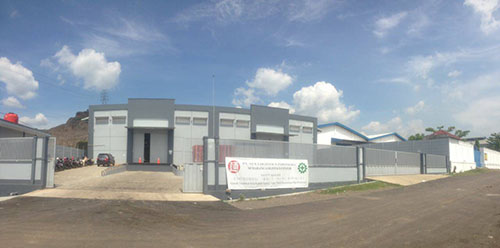 | | |
| --- | --- |
| AREA | Semarang |
| SIZE | 3,100 m2 |
・Located in the port city of Central Java, it functions as a HUB for the Central Java area.