If you have planning to move to overseas, please make a call to Nippon express HK first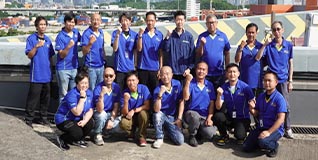 Nippon Express provides comprehensive international moving service incorporating pre-move survey, estimation. Professional export packing, customs clearance, shipping of goods by sea/air freight, insurance, storage and destination delivery including unpacking and reassembling the furniture as requested.
With its worldwide network, Nippon Express is able to offer the full range of services from small shipments to the complete household removals and by operating an international on-line information and trace ability system Nippon Express is always aware of where your goods are at any time.
We assure you of our best handling with utmost care and attention ensuring the goods arrive at their destination in a safe and secure manner.
Here is a simple schedule for a move. It starts with a pre-move survey.

Here is a handy list of things to be aware of when you move.