Technology to improve logistics in Africa
November 14, 2019
Logistics cost in Africa is high compared to other parts of the world. According to Knight Frank, the logistics consulting firm, the cost of transporting goods in Africa takes 50 % to 75% of the retail price of the goods (*1). High logistics cost in Africa is attributable to many logistics issues, such as congestion at ports, cumbersome cargo procedure, a lack of trucks, and unpredictable lead time to deliver goods. These days, due to the increase of trade in goods and shopping online led by rapid economic growth in Africa, there is an increasing need to utilize limited resource such as trucks more effectively. Amid such environment, technology has been brought to the logistics industry. Logistics in Africa has started to change with a digitalization of logistics operations.
1.https://www.bbc.com/news/business-48481322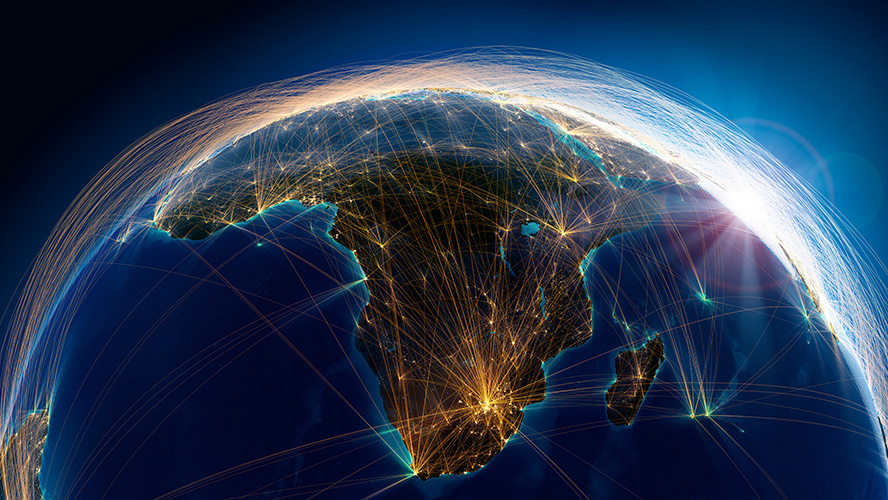 The advent of a market place in a digital platform represents that change. So-called E-logistics providers, who are often start-up companies and operate such transport market places online with Apps on smartphones, connect shippers and available drivers. The digital logistics service provides users with decent and fixed price on the platforms and predictable delivery with real-time monitoring of goods in transit. The mechanism of the logistics platform enables shippers and available drivers to easily match on App without phone call, intermediaries, or paper works for booking. Once a journey starts, everyone including cargo owners, truck drivers, cargo recipient on the logistics value chain can instantly confirm the status of delivery on the Apps.
This digital solution contributes to improve operational efficiency of trucks and eventually drivers' income. In light of costs, a platform sets clear tariff structure that strengthens transparency for shippers and reducing transportation costs as a result of improved efficiency of truck operations. Therefore, shippers can enjoy its price advantages. In addition, the real-time tracking ensures the safety and the reliability of transporting goods. In other words, the technology makes it possible to visualize the status of transporting goods, which has been difficult to control in Africa. Another value- addition of digital operations would be the power of data. Transport data would be collected in the system, and such data can automatically imply how to further improve the efficiency of transporting goods. For example, aggregated data and graphs produced by the system can tell cargo owners a better routing or better time for departure and so on. In sum, all-in-one logistics ecosystem, from dispatch to arrival of goods, reduces logistics frictions by combination of internet of things (IOT), mobile technology, and data analytics.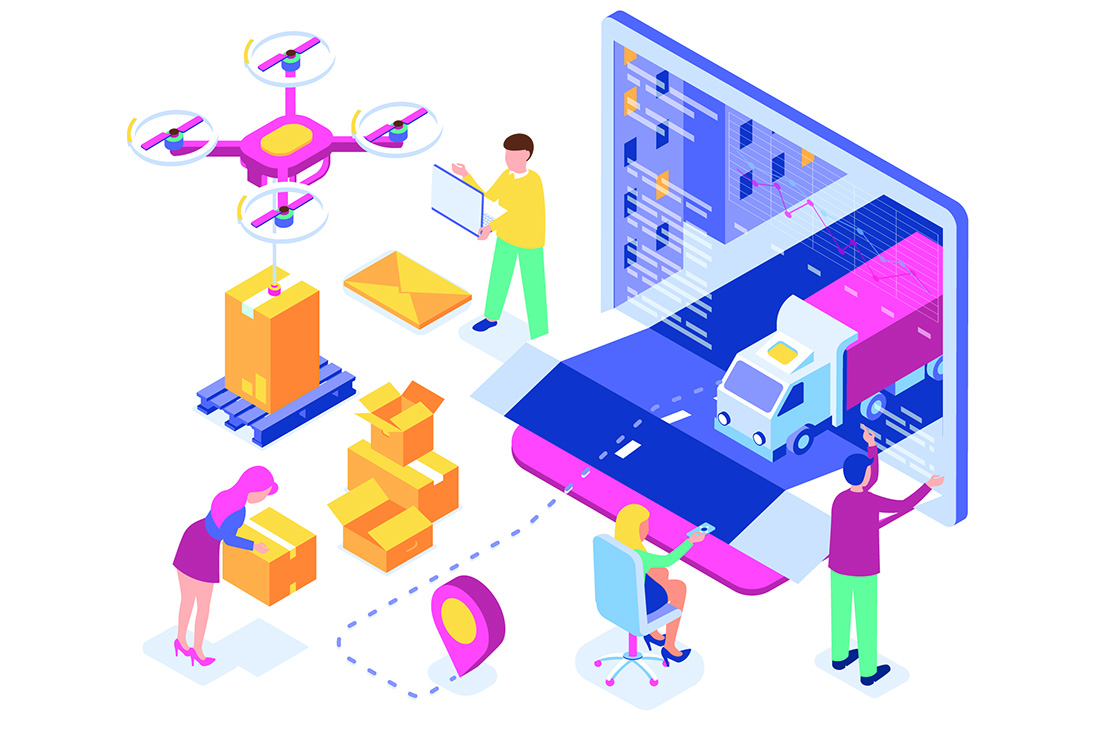 Why have such digital services got attention from Africans? Development of EC business has been crucial to encourage the logistics system to change. In addition to international EC players like Amazon, the biggest Africa EC site JUMIA has grown rapidly; as a result, the more needs to deliver merchandise to individual shoppers were created. A delivery start up in Kenya provides a last-mile EC delivery in a city. Their service combines transport arrangement in the digital platform, providing insurance on loss and damages, and advising arrival time notice. Another Kenyan tech start-up issues virtual addresses with QR code to mobile phone numbers on their App for users to receive packages. As many Africans do not have proper national addresses, this digital system enables individuals to receive packages at a desired location.
Besides, there is also high demand to transport cargo for a long distance as African countries often have vast land. In addition, there are many land-locked countries that need to use ports in neighboring countries, then transport cargos in transit to final destinations. E-logistics providers can provide the end-to-end transport even for such a long distance digitally. Digital logistics platform start-ups in Nigeria and Kenya are the prominent players to play an active role in digitalizing logistics operations. They offer end-to-end haulage operations with digital platform even for transit cargos. Their service is also expected to cope with port congestion more efficiently by deploying an available fleet in a timely manner. Furthermore, these two tech firms have started to expand their operations to neighboring countries. With that said, digital logistics platformers have started to compete or collaborate with traditional logistics service providers in the logistics market.
Digital logistics means have grown rapidly only over the past few years, and the digital logistics players have expanded their services very quickly in their county and out. Therefore, this digital logistics revolution presents that both shippers and logistics service providers found that digitalization could be the efficient solution to improve the logistics in Africa.
Source:
■BBC
https://www.bbc.com/news/business-48481322
https://www.bbc.com/news/av/business-48372152/how-cargo-delivery-is-going-digital-in-nigeria
■Articles on start-ups
https://www.busiweek.com/african-e-logistics-start-up-sets-up-in-kenya-to-power-coast-to-coast-operations/
https://africabusinesscommunities.com/tech/tech-news/kenyan-e-logistics-startup-lori-expands-nigeria/
https://disrupt-africa.com/2018/12/kenyas-mpost-turns-your-mobile-number-into-a-postal-address/