News
March 22.2018Launch of our new and improved website.
Check Product Status/ตรวจสอบสถานะสินค้า
ท่านสามารถตรวจสอบสถานะการขนส่งสินค้าระหว่างประเทศได้ ดังนี้
Air-Trail for global
Air-Trail for member
Global-Net (Ocean)

Global-Net
ทางเรือ (ใช้เฉพาะ Waybill โดยกลุ่ม Nippon Express เช่น TYBK000000) กรณี Waybill ที่ออกโดยสายเรือ โปรดใช้เว็บไซต์ของสายเรือ ขออภัยในความไม่สะดวก
Shuttle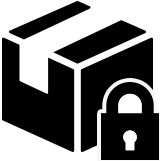 Shuttle
About Us
Nippon Express group services continue to expand the globe, achieving a five-point framework across Japan, the Americas and Europe, and stretching into the rapidly developing markets of East Asia, South Asia and Oceania. We see our role as a logistics consultant, providing one-stop business solutions that connect people and companies beyond national and regional boundaries, through diverse logistics modes, integrating land, air, and marine transport. We have also optimized our services on a global level to handle the mounting spread of inventory worldwide.
NIPPON EXPRESS LOGISTICS(THAILAND) CO.,LTD.
Address: 2032 3rd Floor, 4th Floor, 2034/86 19th Floor Italthai Tower, New Petchburi Road, Bangkapi, Huaykwang, Bangkok 10310
Tel: 66-(2)-080-7555
Fax: 66-(2)080-7556